The FERTILITY

program
THE BIRTH OF THE MYBUBELLY FERTILITY PROGRAM
Since the beginning of the MyBuBelly adventure, many subscribers have joined our community specifically for help with fertility. Our fertility coaching has already worked for several mothers (see Camille's testimony). So we've perfected it to suit our subscriber's needs. Today this fertility program works beautifully, and our team of coaches is here to support you on your journey to motherhood.
OUR EXPERTS HAVE DESIGNED A COMPLETE PROGRAMTO HELP YOU IF YOU'RE HAVING DIFFICULTY CONCEIVING..
Of course, this entirely natural coaching program is only possible if your gynecologist hasn't detected any major medical problems.
The fertility program is a complement to the care provided by your gynecologist. It's a team effort that means you're completely monitored and supported on your journey to motherhood.



SPECIFICITIES OF

THE FERTILITY PROGRAM

MONITORING YOUR CYCLE WITH ADVICE FOR YOUR SITUATION
(PCOS, endometriosis, irregular cycles, miscarriage, etc.)
BALANCE YOUR DIET AND FILL UP ON FERTILITY-BOOSTINGMICRONUTRIENTS
MANAGE YOUR STRESS
In particular, using the exercises and video advice provided by our sophrologist, naturopaths, and our psychologist (in video).
EXERCISE REGULARLY
Thanks to the exercises provided by our sports coach, with some videos.
IF NECESSARY, FOLLOW A NATUROPATHIC OR PHYTOTHERAPY TREATMENT
*A "healthy" weight is also a factor that needs to be taken into consideration.
Being underweight or overweight (or even obese) can disrupt your hormonal cycles and reduce your chances of conceiving.
Studies have clearly demonstrated the link between fertility and diet.

The ADVANTAGES OF COACHING
Our team of experts will offer advice and solutions about the compatibility of various medications or treatments with the MyBuBelly program.
IMPORTANT INFO
Subscribers who are currently following the FERTILITY program receive a "pink" or "blue" box and use the "girl" or "boy" app. These tools can be used for the FERTILITY program without any issues, and the "girl" and "boy" food supplements are produced in the same laboratory. The ingredients are the same (selenium, zinc, B9, B6, etc.) and they boost fertility.

The personalized coaching is of course entirely focused on fertility.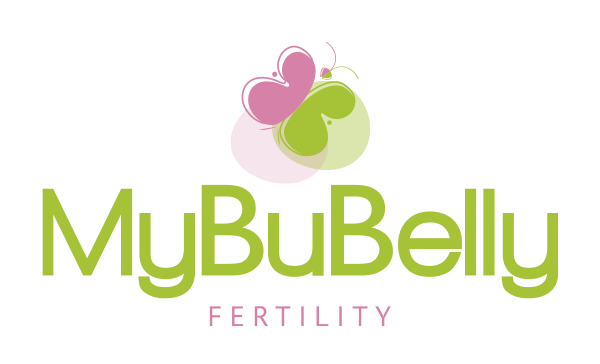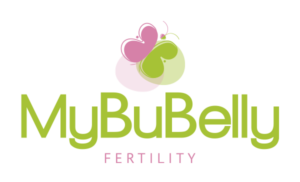 COMING SOON
A GREEN BOX with MyBuBelly FERTILITY and MyBuBelly LIBIDO-BOOST food supplements
will be available in late January 2020 (as well as the dedicated "fertility" app).
FOOD SUPPLEMENTS AND THE MYBUBELLY FERTILITY PROGRAM
In the box you will receive at home, you'll find food supplements that will be of great help to your program.
There are 3 types of food supplements in the program: one for the mother-to-be, one for the father-to-be, and one for the couple.
These dietary supplements have been specially developed to increase the effectiveness of the MyBuBelly fertility program.
They are made in a lab in the South of France and have been approved by nutritionist Raphaël GRUMAN.
Their composition makes them the most efficient fertility boosters available.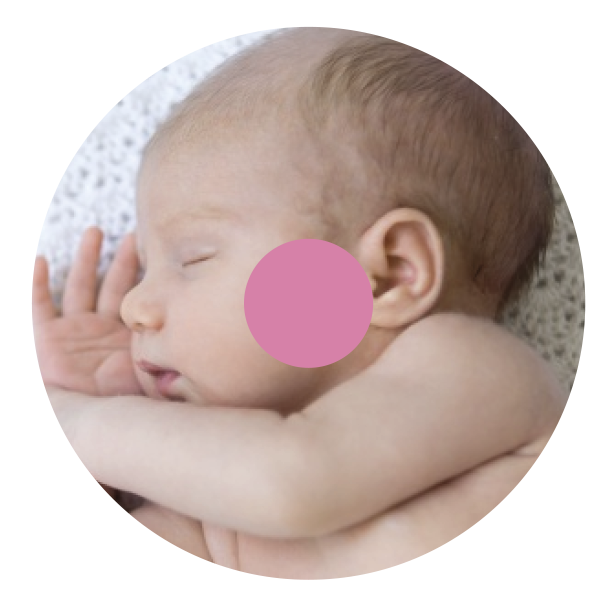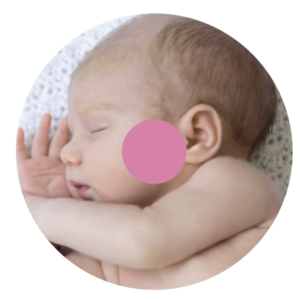 MyBuBelly FERTILITY FOR WOMEN
In the pre-conception phase, a woman's needs for trace elements and nutrients are very specific.
This supplement has been specially formulated to meet these needs.

Iron: helps reduce fatigue
Vitamin B9 (folate): contributes to the growth of maternal tissues during pregnancy
Ashwagandha: contributes to the health of female reproductive organs and helps to boost energy during pregnancy.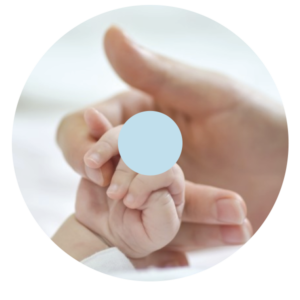 MyBuBelly FERTILITY FOR MEN
Future dads have specific needs for trace elements and nutrients too.
This supplement has been specially formulated to meet these needs.

– Selenium: contributes to normal spermatogenesis
– Zinc: contributes to normal fertility and reproduction
– Tribulus Terrestris: contributes to increased endogenous testosterone production and increased sperm count and motility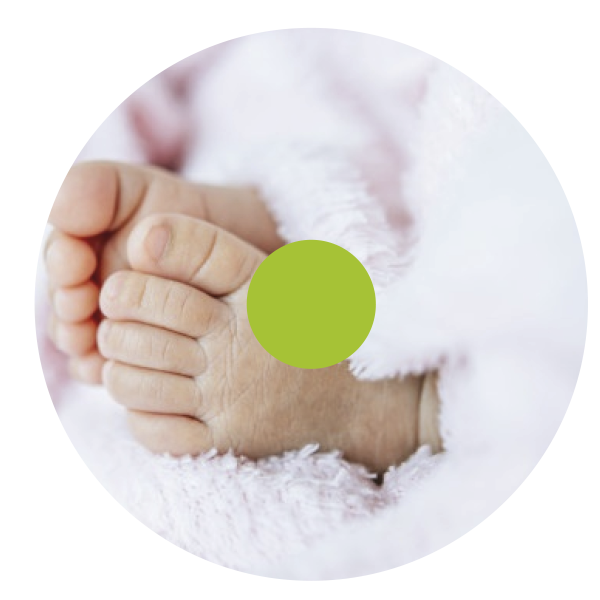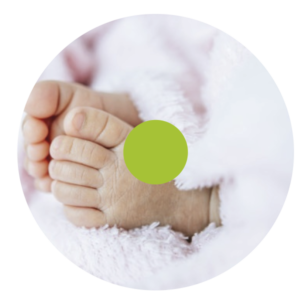 MyBuBelly LIBIDO-BOOST FOR WOMAN + MAN
• Helps to sustain physical and mental performance
• Recommended in case of low libido
–vitamine B9 (folate) : helps to reduce fatigue
–vitamine B6 : helps to regulate hormonal activity
– vitamine B12 : contributes to a normal metabolism
– Maca: – Maca: helps to sustain physical and mental performance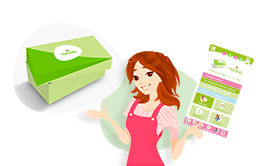 THE FERTILITY BOX AND APP ARE COMING SOON
(AVAILABLE IN JANUARY 2020)
MYBUBELLY COACHIN
G

PRESENTATION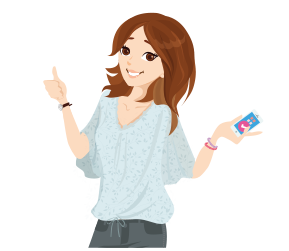 YOUR PERSONAL COACH
guides you each step of the way, so you're never alone.
Through our frequent diet reviews and thorough cycle reviews, we'll tailor the program to your individual profile and needs.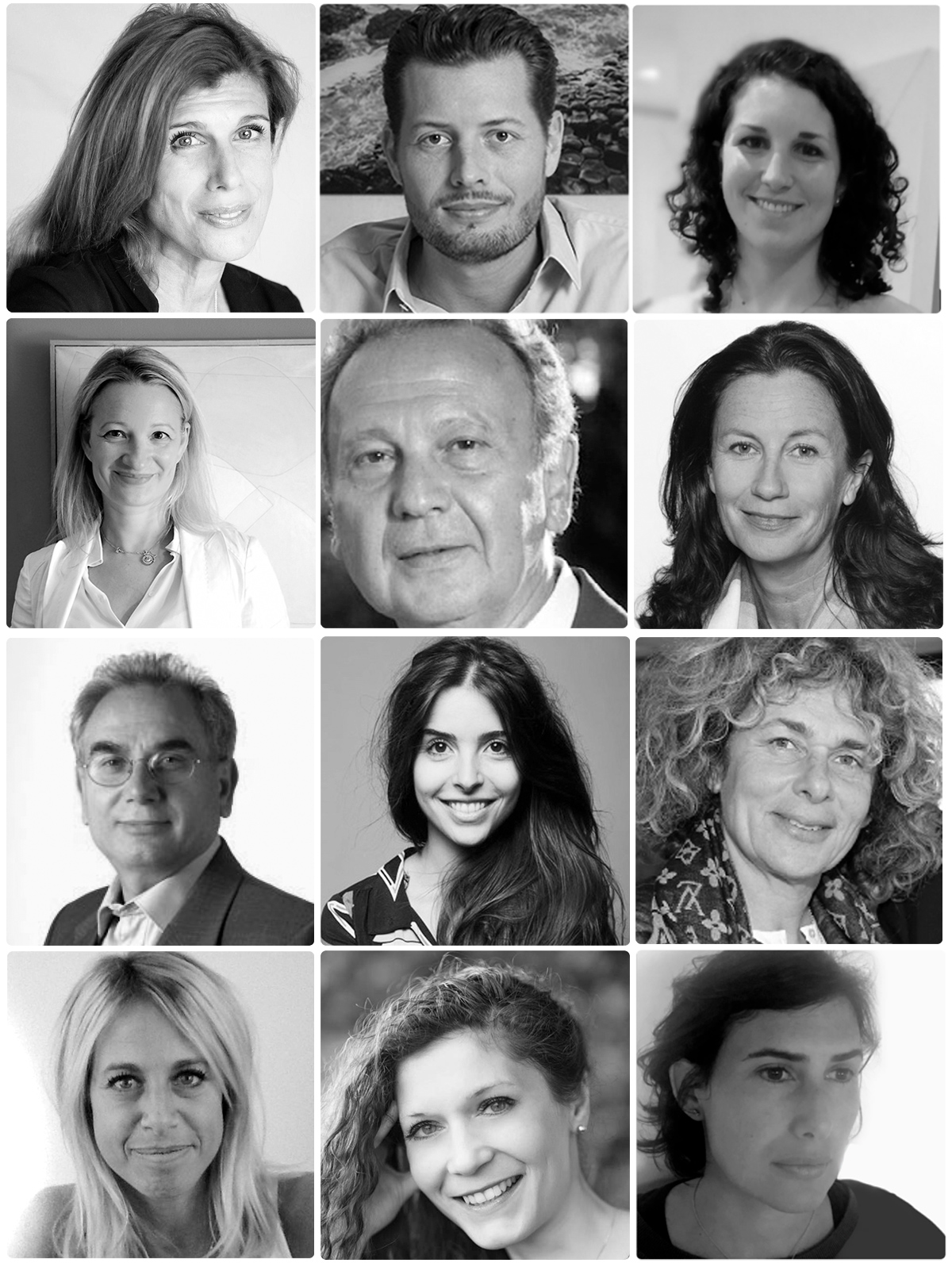 OUR COMMITTEE OF EXPERTS AND DOCTORS
is always available to answer your questions through your personal coach.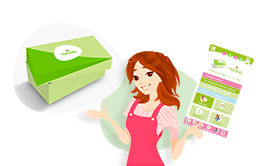 A TURNKEY PROGRAM WITH MANY ADVANTAGES
For less than it would cost to see a specialist and buy commercially available products, a personal coach is available 7 days a week. You can contact our team of health care professionals with all of your questions, and we provide you with the only products that are 100% designed for the program.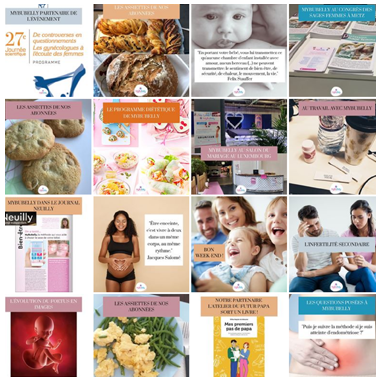 THE MYBUBELLY COMMUNITY
is like a big family. You're welcome to stay or leave (no commitment).
We're always there for you and we've always got a solution to help you progress.
PRESENTATION OF

THE MYBUBELLY PROGRAM

WHAT DOES THE

PROGRAM INCLUDE?

ACCESS TO YOUR PERSONAL ACCOUNT
in the app or online, where you'll find everything you need to track your cycle and your pH (for the gender selection program); your dietary program; recommendations and advice from our nutritionists, gynecologists, naturopaths, sexologists, wellness specialists and psychologists.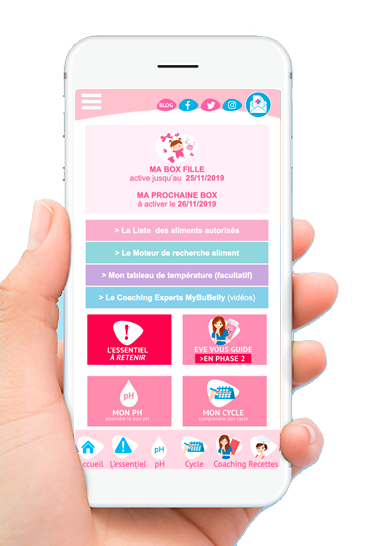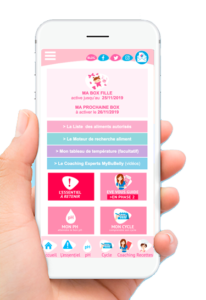 A BOX DELIVERED TO YOUR DOORSTEP EACH MONTH
with everything you need to follow and boost the program, including ovulation tests and food supplements designed especially for the program.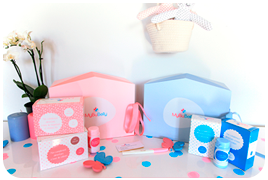 The box is discreetly delivered to the address of your choice.

PERSONALIZED COACHING
…and the ability to talk to your personal coach as often as you need to.
You'll review your diet and cycle with her on a regular basis, to tailor the program to your individual needs.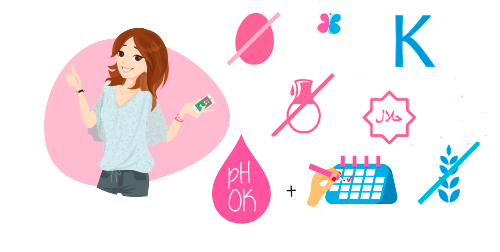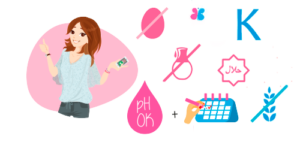 Our team of experts will offer advice and solutions about the compatibility of various medications or treatments with the MyBuBelly program.
THE MYBUBELLY SCIENTIFIC COMMITTEE
MYBUBELLY has the support of a committee of experts and physicians. They work with your personal coach to answer all of the questions that come from the members of our community. Their goal is to find personalized solutions for each of our future moms.
Send your question to your personal coach and she'll decide which expert is in the best position to answer.
You can start the MyBuBelly program whenever you're ready—it's as simple as that!
You can start at any point in your cycle
> At the start, in the middle, at the end, and even during your period.
NOTE
When you sign up, your 1st box will be sent to you. You have 6 moths to activate your account and start the 1st month of your program.
REMINDER :
YOU CAN START AND FOLLOW THE MYBUBELLY PROGRAM EVEN IF:
You have an irregular cycle, aren't sure about how long your previous cycle was, have stopped using birth control, are not breastfeeding, after a miscarriage, if you have endometriosis, are undergoing ovarian stimulation, and/or have PCOS, weight issues, food allergies, dietary restrictions, etc.
> You can follow the MyBuBelly program! We've got you covered, and your personal coach will be there to guide you, with the support of our MyBuBelly experts. 

To start the program, you must have stopped using any type of birth control and must not be breastfeeding.



If you want to follow the MyBuBelly program without drawing attention to it, we can help you with that too (neutral packaging, tips for outings and dinner with family, etc.). Just give us a call and we'll give you lots of advice!
AVAILABILITY
AND DELIVERY

The MYBUBELLY program is available anywhere in the world.
The boxes that accompany the online coaching can be delivered worldwide.
Shipping is free of charge within Europe and shipping is fast to the rest of the world (via Chronopost International).
MyBuBelly coaching is available in English!
Go to the English-language site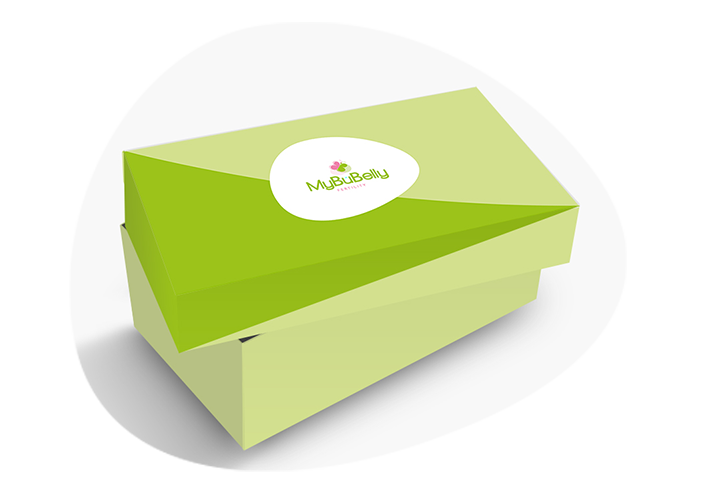 Enter the name of the country to see the shipping conditions.
THE CONCEPT BEHIND PERSONALIZED COACHING
THE COACH
Eve, your coach, will guide you through the program 7 days a week.
You can ask her any question by email, online chat, or phone.
Regular phone coaching sessions will be held as well.
Eve represents all the moms who have successfully followed the MyBuBelly programs.
There are several "Eves" on our team, and they're all moms and life coaches.
Throughout the program, each subscriber works with "her" Eve.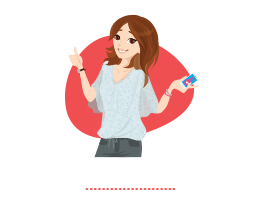 THE EXPERTS
To support your coach, a team of physicians and nutritionists is at her side.
They're available to answer all your questions.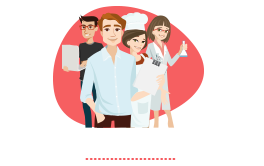 THE APP
Your coaching takes place in your personal space (in the app or online), which took us 2 years to develop.
You'll find it has lots of advice sheets about nutrition, gynecology, wellness, naturopathy, psychology, and even sexology.

WHY PERSONALIZED COACHING MATTERS
1 /
COACHING
 FOR THE DIET
With regular and thorough diet reviews conducted in your personal space, Eve will work with you to make sure your diet is balanced: she'll help you avoid deficiencies and not overdo things, and make sure it's effective (make sure that the fundamentals of the diet are being followed and that you're getting the right quantities of minerals).
HAVE A SPECIAL DIET?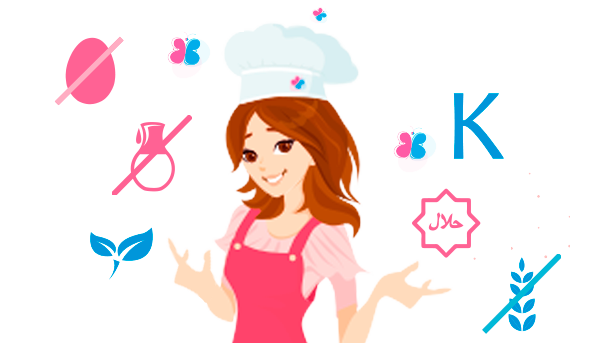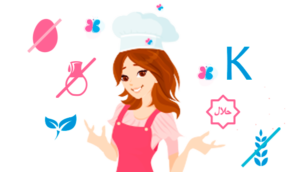 Our team of nutritionists can adapt to any situation, and they have planned diets, advice, and recipes for everyone: for example there are vegetarian dishes, lactose-free tips, recipes and advice for religious holidays (New Year's, Christmas, Easter, Ramadan, Shabbat, Passover, etc.).

Everyone can follow the MyBuBelly program, all the time!

Need to lose (or gain) weight?
Have a food allergy or special diet?
Health issues (endometriosis, PCOS, ketogenic, diabetes, etc.)

Our nutritionist has standard menus and solutions for every situation.
PLEASURE'S THE GOAL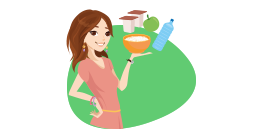 Thanks to your coach's help, you'll get daily tips, ideas, and advice on how to vary your diet and make it easier and more pleasant.
Eve will also give you lots of ideas for going out, traveling, and sharing good times while letting you eat what you want and still sticking to the diet.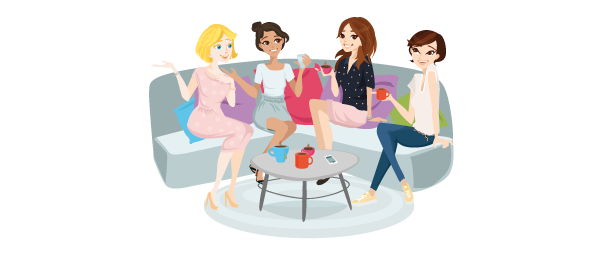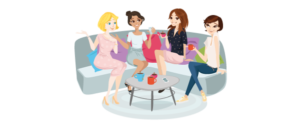 Plans for dinner out?
A business lunch?
Religious or cultural holiday coming up?
A particular dish or type of cuisine?
The food search engine, recommendations from our experts, and Eve's personalized advice will follow you wherever you go!
You can send Eve a restaurant menu and she'll advise you on what to order!
2 /
COACHING
FOR YOUR CYCLE
The goal of the personalized coaching is to help you pinpoint your ovulation, so you'll be able to conceive.
We'll also help you conceive at the right time, so you'll be able to stack the odds in your favor to have a girl or boy (for the "choice" method).
THE ROLE OF YOUR COACH: 
1/ TARGET YOUR OVULATION THROUGH TESTING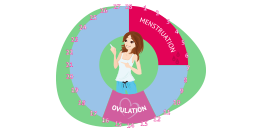 Without any risk of a misinterpretation or worse, using another brand that isn't compatible with the program.
Your coach will interpret your ovulation tests to determine the best way to help you identify the right days for conception and improve your fertility and understanding of your body.
This will also give you the best chance of conceiving a little boy or girl for those who are interested in this option (the "choice" method).
2/ ADAPTING THE CYCLE MONITORING TO EVERY WOMAN  
IF YOU HAVE AN IRREGULAR CYCLE, if you don't have your period (yet), or if you have endometriosis or PCOS, your coach will be able to help you no matter the situation.
The MyBuBelly program is compatible with ovarian stimulation,
as well as intra-uterine artificial insemination.
However, the program is not compatible with IVF.
3/ TO HELP YOU WITH YOUR GYNECOLOGICAL REVIEW
(the "cycle review")
If you're having trouble pinpointing your ovulation, you'll do a complete gynecological review using a form in your personal space.
Your form will be studied by our panel of experts, and they will give you advice that's adapted to your situation.
3 /
COACHING
 FOR PLEASURE
We never forget about pleasure with our SEX TIPS.


To help with the program, our sexologist has developed a wealth of advice, suggestions, tips, and techniques to try (or try again).
Making a baby should be pleasurable!
A LIFE-CHANGING ADVENTURE
WITH THE MYBUBELLY PROGRAM, THE RELATIONSHIP COMES FIRST.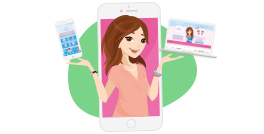 Eve, your coach, will be available every day to answer your questions.
Over time, she'll become a trusted advisor, someone you'll be able to talk about anything with, without ever being judged, because you know that she's been there too: your fears, personal or professional issues, etc.
You'll be supported from the very start of the program right up until your pregnancy is confirmed.
It's important to conceive under the right conditions, and moral and psychological support is crucial during the pre-conception phase.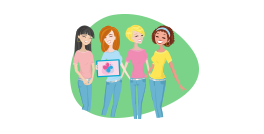 The MyBuBelly community is like a big family (you can chat with other community members in complete discretion in the forum).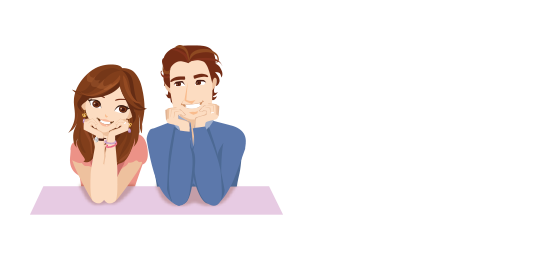 DAD DOESN'T NEED TO FOLLOW A SPECIAL DIET–EVERYTHING TAKES PLACE INSIDE THE MOTHER'S BODY.

But he can participate! He can help by preparing delicious meals, shopping for foods you're allowed to eat, etc.
And by being ready for action when it's the right day during phase 2!
For an extra boost, dads can read the advice sheets written just for them on topics like boosting their fertility, wellness, and healthy living (naturopathy).
They're optional, but they can help increase your chances of conceiving!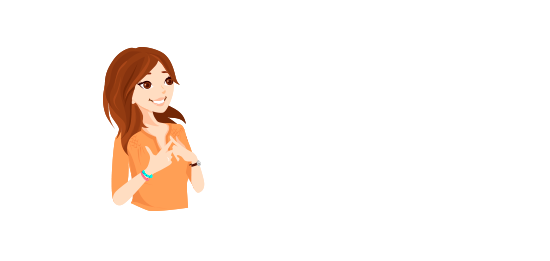 It is up to you to decide whether
or not you want to renew each month.


We'll send you a reminder message, and if you decide to continue the method, all you have to do is order a new box.
You can cancel your subscription at any time.
You can also take a break if you need to (in case of a change in professional circumstances, health concerns, etc.)
We'll always be there to guide you
FERTILITY PROGRAM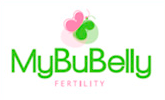 The rate includes all of the MyBuBelly services,
including personalized coaching
by our team of experts and physicians.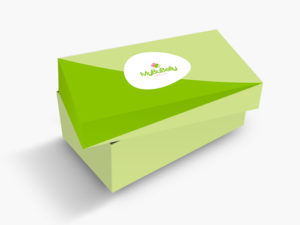 FERTILITY PROGRAM LENGTH

The duration of your fertility program depends on you and the way your body responds to the coaching, diet program, and overall improvement in your well-being.
For some people it can take 3 months, and others 7 or 8 months.
Effective teamwork with your coach will make the program as effective and quick as possible.
You can pay with Mastercard, Visa or American Express credit card.
Or by PayPal (very convenient if you do not have credit card).
With a specifically tailored diet program and ovulation targeting, it is possible to help X sperm in their journey to the egg.
You'll never be alone in this adventure, thanks to your personal coach and the support of the MyBuBelly expert committee.
With a specifically tailored diet program and ovulation targeting, it is possible to help Y sperm in their journey to the egg.
You'll never be alone in this adventure, thanks to your personal coach and the support of the MyBuBelly expert committee.