C what a sweet Boho gift this maternity gift box is!
Aurore Lebrun, 38 years old, (well almost 39 but shhh;) )
As a certified nursery assistant, I have always worked in with kids in day-care centres as well as children with disabilities.
I'm the director of BoHostyle Déco, a small company that does decoration (Home Staging, personal decoration shopping, designing professional window displays, etc).
I have two children whom I dearly love: a 6-year-old daughter (my princess) and a 1-year-old little prince. When I was 7 months pregnant with my son, I had an intestinal obstruction that required an emergency stomach operation, otherwise we could both die! So I know first-hand what it's like to be a mum, and expecting a child is the most AMAZING time. Even if there are some hiccups along the way sometimes.
So I got the idea to create a maternity gift box for both mother and baby because the birth of a child is the most beautiful thing.
In many countries around the world, people celebrate the birth of the baby and the mother's labour.
That's why I developed this idea: 1 Maternity gift box delivered directly to the mother's room in the maternity ward.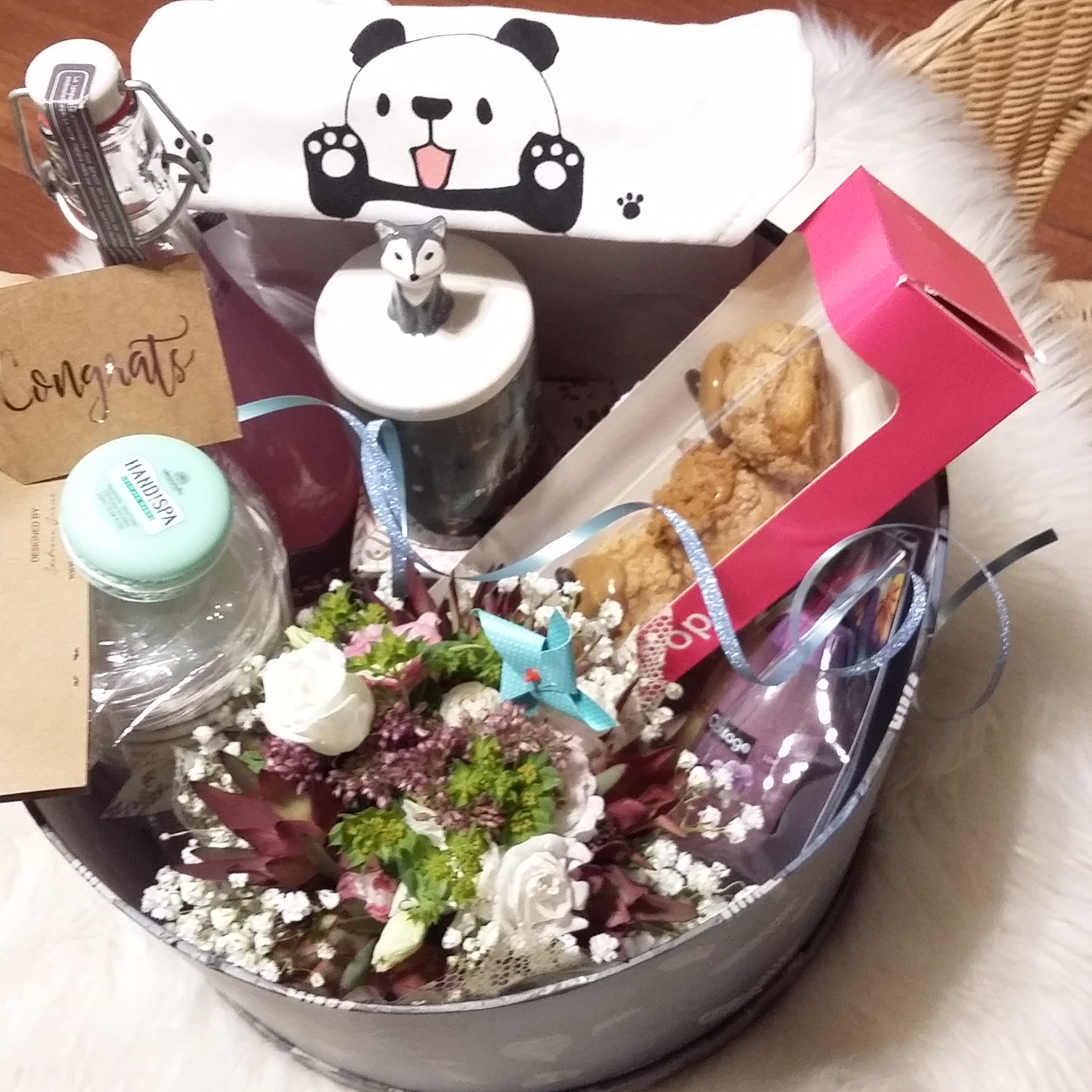 C'si BoHo (that's my brand!)
You have a friend, a wife, a spouse, a sister, who has just given birth and you have no idea what to give her! Don't panic.
Tucked inside this beautiful box that can be repurposed are plenty of sweet surprises for baby and for Mum (I'd heard and seen for myself that people often gave the same gifts, or gifts mum didn't like, or that baby was spoilt but mum felt forgotten).
It's filled with beautiful and useful things.
– 1 fun or decorative gift, piece of clothing or slippers made by a French artisan, as well as a handcrafted soap for baby, depending on their gender.
– 1 decorative or unique gift or wellness/beauty product for mum.
–1 bouquet of fresh flowers arranged by a local florist or a symbolic tree (olive or oak) to be planted.
– 1 box of 6 mini cupcakes or a box of 12 mini macarons or 6 choux pops or 6 sweets, made by a local pastry maker.
– 1 mini bottle of champagne with flutes or 1 bottle of lemonade, apple juice or soft drink with stylish cups.
– towels.
– An illustrated card.
– A polaroid photo taken on the spot as a gift.
All hand-delivered by us right to mum's room in the maternity ward to surprise her! This box is a shared treat for the newly formed family.
Mme Lebrun Aurore
auroredebufambre59@free.fr
@boxcsiboho