35 CHOOSE THE SEX OF YOUR BABY…
The mybubelly method is supported by an advisory committee composed of physicians.
MYBUBELLY, the first natural and modern method of choosing the sex of your child, has called on specialists in medicine and psychology to give their insight into this concept. In addition to validating the foundation, some of them have even agreed to be full-fledged consultants. This is completely aligned with the method's philosophy, which is based on personalised follow-up and daily coaching.
MYBUBELLY is a natural method for choosing the sex of your child. It was launched after several successful personal experiences by a young Parisian mother. Inspired by traditional methods that have withstood the test of time, the method is based on pH orientation and cycle monitoring. It features a dietary program and specially designed food supplements. And it also has a personal online space and an app that allows for an easy and fun daily check-in. "Nevertheless, it was important for us, and therefore for all of the women who follow the method, to turn to recognised specialists in the medical field and ask them for their opinion," explains Sandra IFRAH, the young mind behind MYBUBELLY.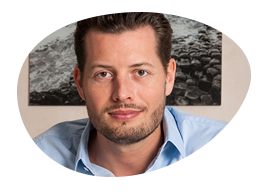 Nutritionist Raphaël GRUMAN, asked paediatricians, gynaecologists and psychologists to give their point of view on the method. Some of them wished to participate actively, by giving MYBUBELLY advice on a regular basis. Well-known figures such as gynaecologists Alain AKNIN and Véronique BIED DAMON, and psychologist Valérie GRUMELIN provided their advice and support.
35.1.1.1 JUST ONE MONTH AFTER ITS LAUNCH, THE MYBUBELLY METHOD IS MAKING HEADLINES AND OPENING UP A NEW PATH TOWARDS GIVING WOMEN MORE FREEDOM TO CHOOSE WHAT THEIR FAMILY LOOKS LIKE.